The Top 4 Profit-Making Methods on LinkedIn
If you're looking for a way to earn money online and are considering using LinkedIn, after creating your personal account on the platform, you should familiarize yourself with the methods of profiting from LinkedIn. These will be explained in this article on the Dragons Download platform, enabling you to make money through the simplest and legitimate ways.
By understanding the methods of profiting from LinkedIn, you can acquire various tasks that allow you to utilize your skills for earning additional income from the platform. These tasks can be pursued alongside your primary job, or you could even transform them into a source of online income.
Ways to Generate Profit from a LinkedIn Account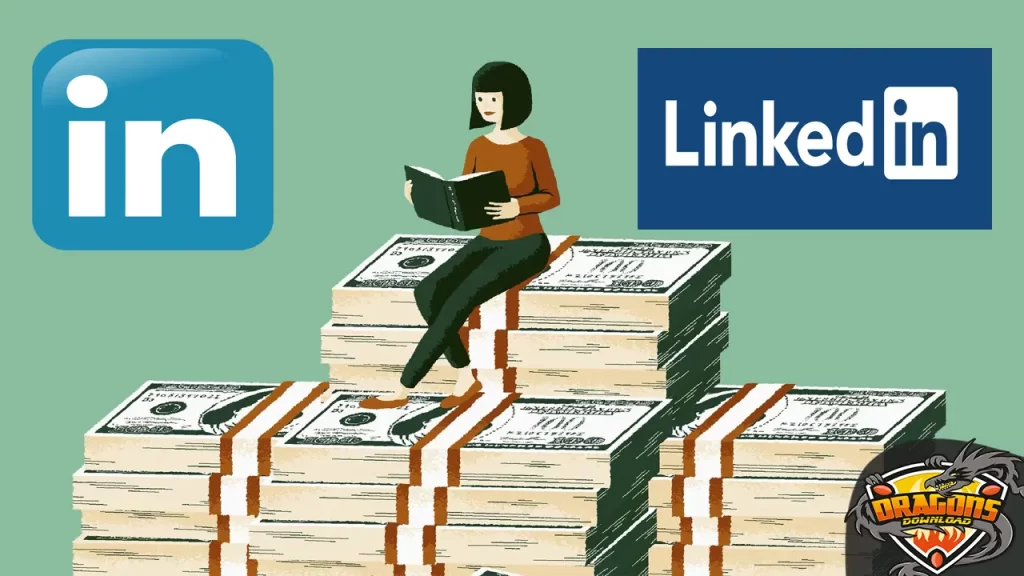 Many individuals use LinkedIn to register and showcase their various skills through their personal resumes. They craft the content, including their educational background, acquired certifications, and past experiences, in order to secure permanent positions within companies that seek employees with these skills for full-time, in-house roles.
However, the best recruitment platform, LinkedIn, offers you the opportunity to create a personal account and work during your free time or even from home. You can provide various services that some individuals require, essentially turning it into a one-time job (task-based work) for which you receive compensation. There's a possibility that the request might be repeated if the company needs the task done again and you've demonstrated your competence in efficiently completing it.
Also, read – Top 3 Earning Apps for Walking, Including the Sweatcoin App
Your steps to learn how to earn from LinkedIn
You can initiate your journey towards earning money online, specifically through LinkedIn, by employing one of the following methods:
Registering for LinkedIn Jobs to Earn Money
On LinkedIn, numerous job opportunities are posted by companies, aiming to attract potential candidates. These postings serve as a platform for receiving applications and subsequently filtering them based on skills and suitability for the advertised positions. Candidates often highlight their skills on their resumes, which serves as a basis for shortlisting those most adept and compatible with the job. Following this initial phase, candidates proceed to the job interview stage, during which their declared skills are put to the test to determine their proficiency and alignment with the job requirements.
On LinkedIn, there are various types of jobs of all kinds, as follows:
full time jobs.
Part time jobs.
jobs at the company's headquarters.
remote jobs.
one time jobs.
You can strategically select the most suitable opportunity among the diverse range of job listings available on LinkedIn. These opportunities span across various disciplines, catering to a wide array of specialties. By harnessing the profit-generation methods provided by LinkedIn, you have the potential to transform your chosen position into a dream job. This job could serve as the cornerstone for shaping your future and attaining the income necessary for a fulfilling life.
Affiliate Marketing on Linkedin
One of the best ways to profit from LinkedIn is the commission marketing job, which differs from the conditions of regular jobs in which a person applies to adhere to specific working hours and a manager who gives him the tasks he performs and a routine that many do not prefer.
However, with affiliate marketing on LinkedIn, you become your own manager, allowing you full control over your time. The more effort and dedication you invest, the greater the financial rewards and potential wealth you can attain. This empowerment is achievable through two distinct approaches:
Affiliate marketing for third party products
If you possess significant influence on platforms like LinkedIn or social media, where many individuals follow your trustworthy content, you can leverage this advantage by participating in affiliate marketing programs. These programs are accessible through global stores and brands, and can be promoted on your personal Linked In page.
Profiting from Facebook isn't the sole method for affiliate marketing; however, this capability is also one of the most renowned ways to generate income from LinkedIn. You can establish your personal account on the platform and initiate the creation of content that resonates with LinkedIn users. This will lead them to follow you, allowing for a mutually beneficial engagement.
Affiliate marketing for your products
If you possess your own products and business and seek to expand your customer base to increase profits, you can leverage one of the methods for profit on LinkedIn. Engaging with an influencer on the platform who possesses a substantial follower base that trusts and values their content can be advantageous. Collaborate with them to promote your products on their page, in exchange for a commission rate mutually agreed upon. This strategic approach can significantly enhance your outreach and revenue potential.
Providing consulting services on Linkedin to earn money
Your extensive years of experience in a specific field can be utilized as one of the methods to generate profits on LinkedIn. By leveraging your expertise, you can provide various consultancy services within the same domain to companies seeking such guidance. Additionally, numerous individuals are receiving monetary compensation for working within this specialization, which could amount to up to $150 per hour.
Upload videos on Linkedin and profit from them
In the realm of online video monetization, it's commonly understood that the avenue primarily involves social media platforms. However, few are aware that one of the methods for profiting through LinkedIn involves directly uploading video content onto the platform. It goes beyond merely sharing a link to a video hosted elsewhere. This approach capitalizes on LinkedIn's algorithms, which expedite the dissemination of native video content on its platform, compared to external links.
Profit can be generated from videos uploaded directly to LinkedIn by leveraging them for one of the following purposes:
Publishing video clips to advertise your company's products in order to boost profits.
Recording and uploading reviews for products or services you market in exchange for a commission.
Publishing data related to the services you provide in a video and uploading it to LinkedIn.
Also read – Detailed explanation of the Facebook profit conditions.
How to register on Linkedin with pictures
You can register on LinkedIn and begin searching for a suitable job based on your skills, which is one of the primary ways to profit from the LinkedIn platform. This involves creating a personalized profile that we will explain through step-by-step instructions accompanied by images. This will allow you to start immediately with the following steps:
Steps to create an account on Linkedin with pictures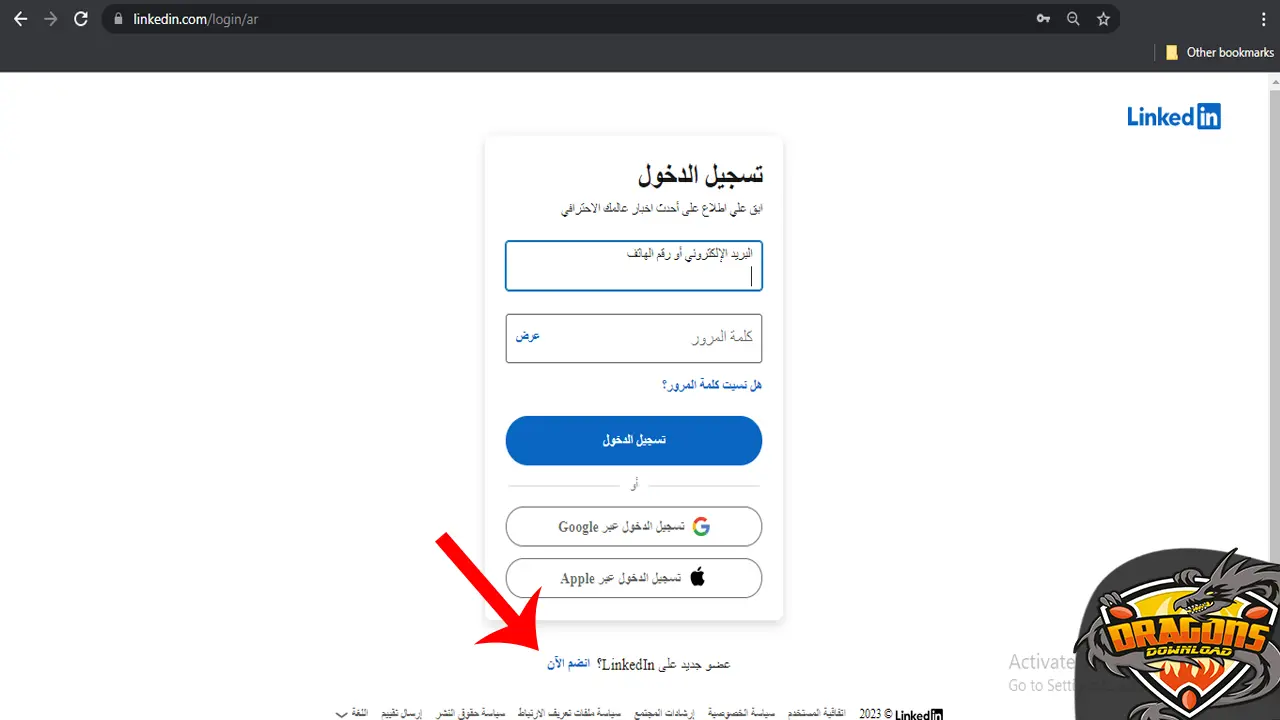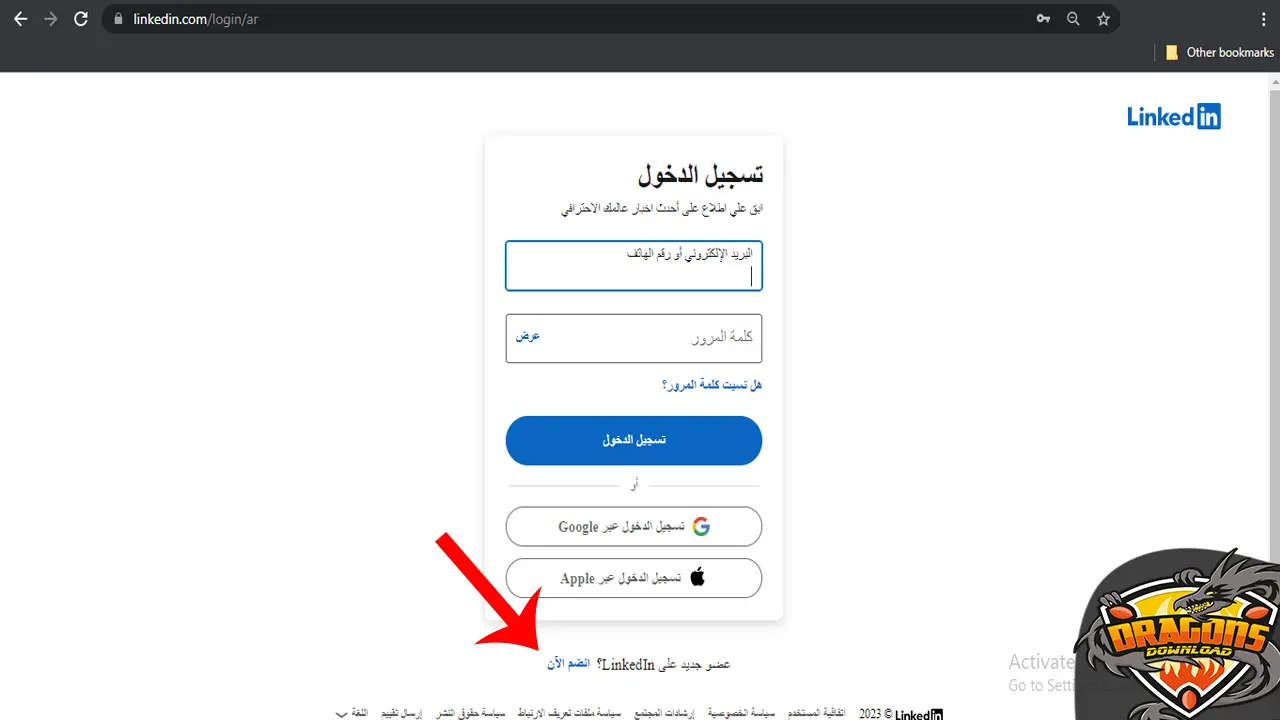 Log in to Linkedin.
Then tap on Join Us at the bottom of the home screen.
You should possess a valid and activated email address to register on the website.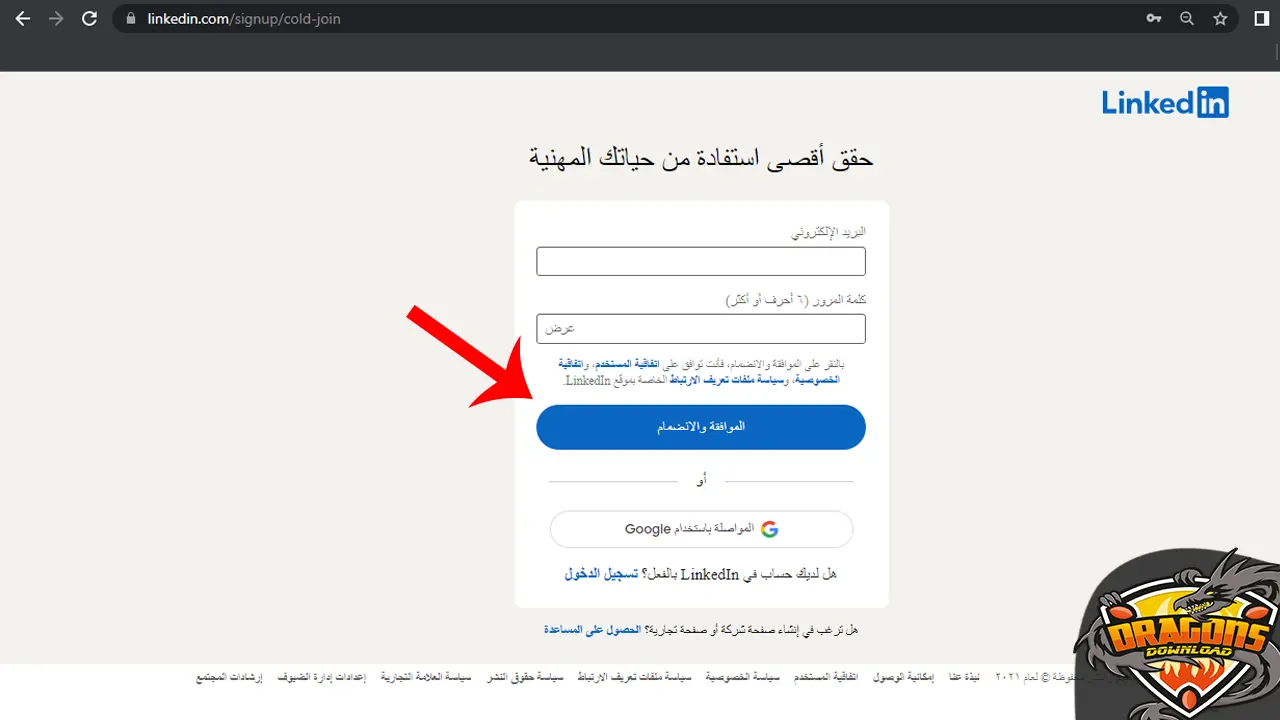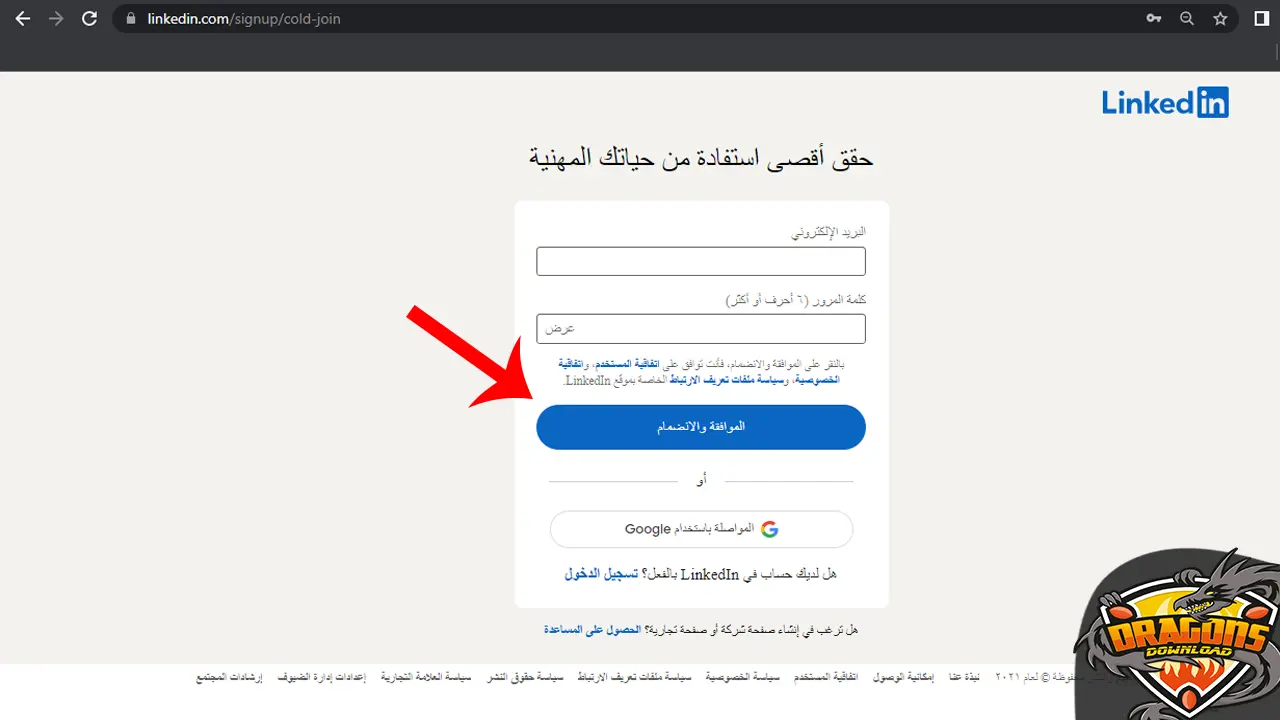 Please enter your correct email address in the designated field.
Then, create a strong password that you can use to access your account after creating it.
Then tap Agree and Join.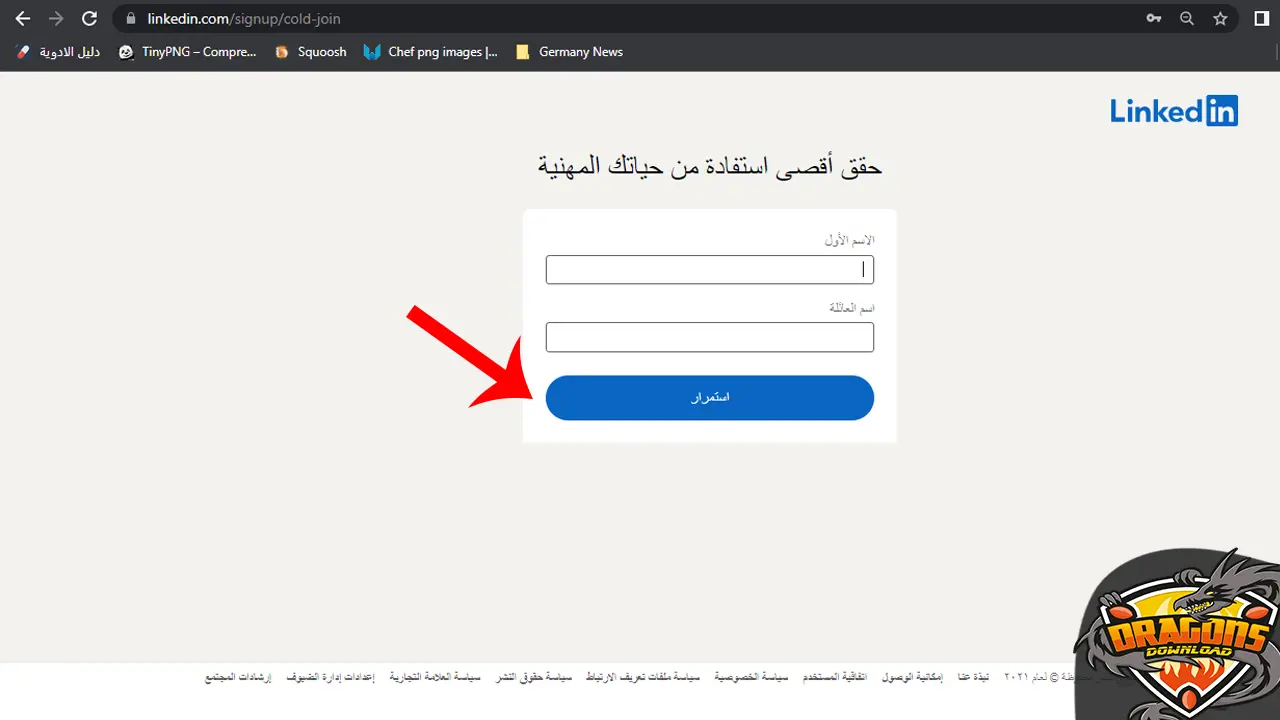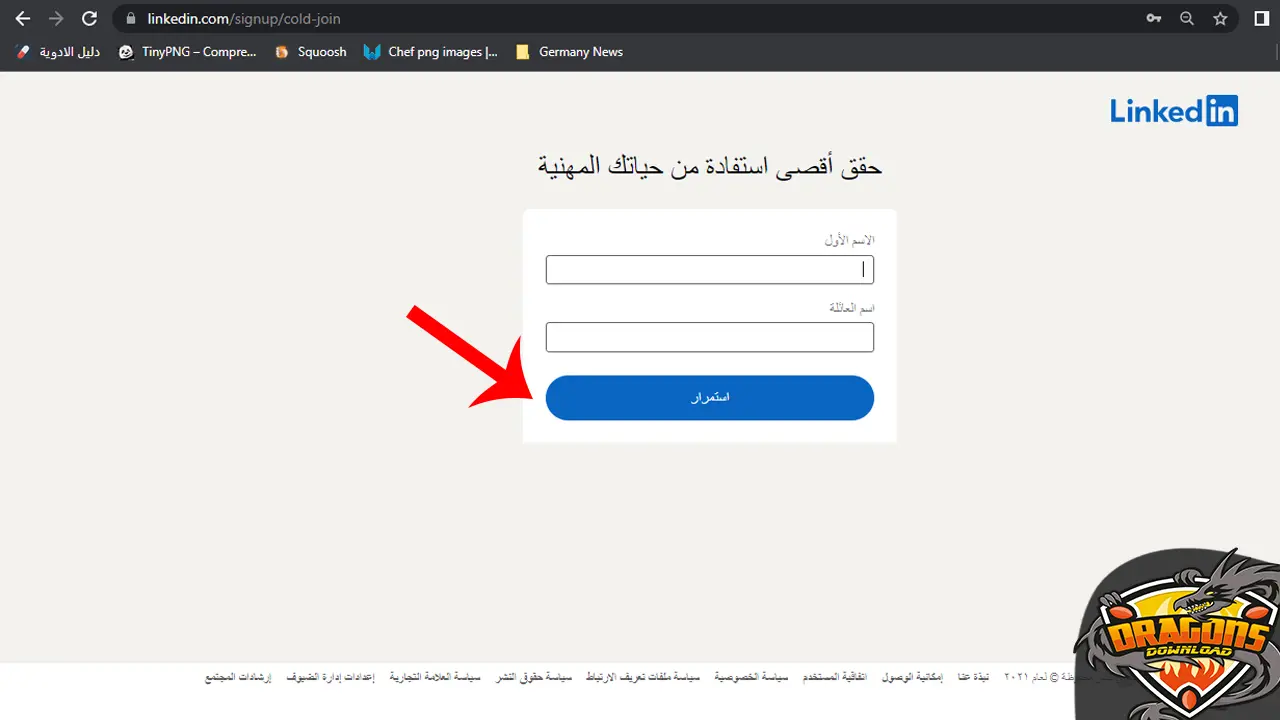 Type your first name only in the first box.
Then the name of the father or family in the next box.
Then press continue.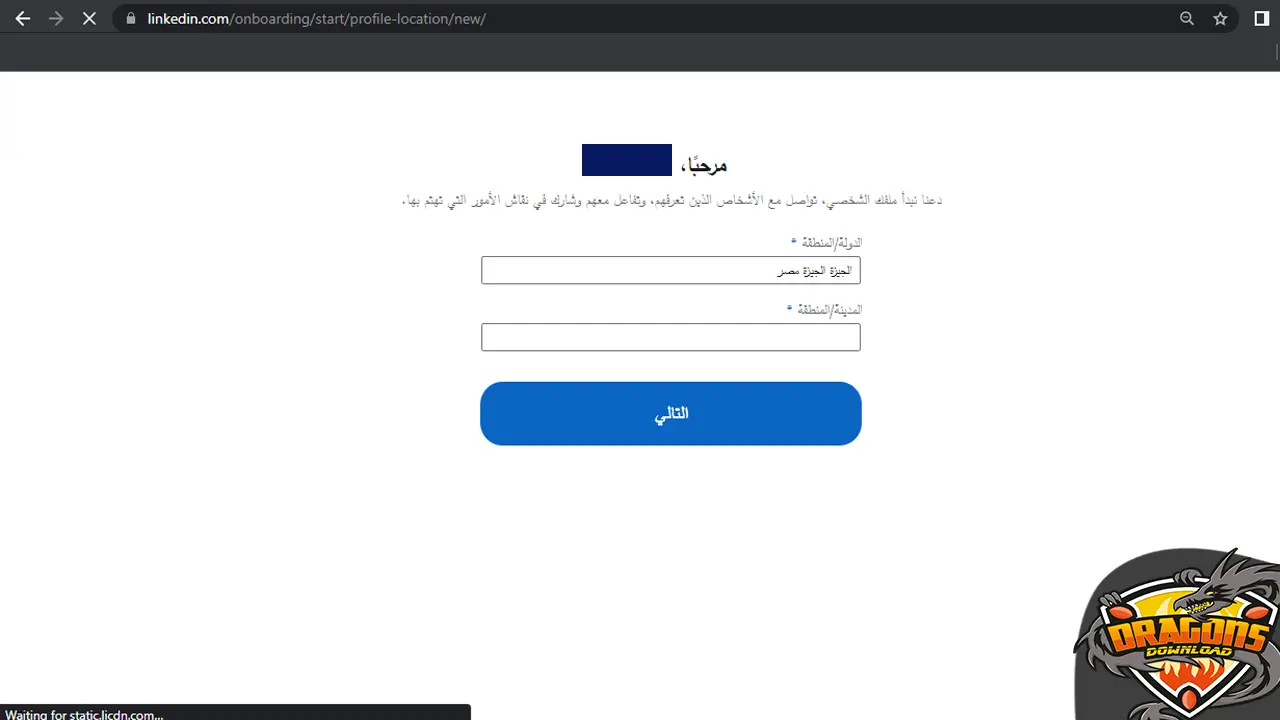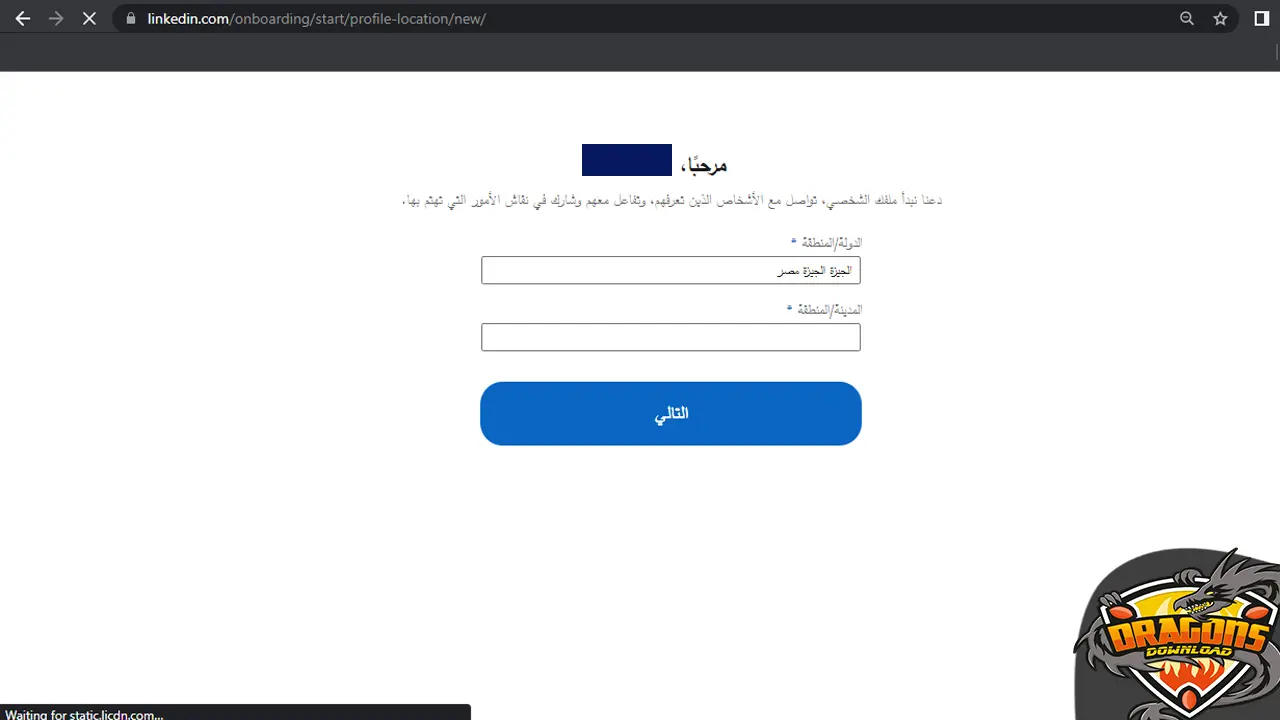 Type your country of residence in the first box.
Then type the city name in the next box.
Then press Next.
After entering your previous personal information, you will need to provide your professional details, field of work, and educational background. This way, you will have successfully created your own account on the LinkedIn website.
LinkedIn professional field
The information regarding your professional field is essential when creating an account on the website, as it enhances your opportunities to benefit from profit methods on LinkedIn. Therefore, you must accurately fill in this information and review it multiple times to ensure that it aligns with your capabilities and enables you to pursue suitable opportunities.
In the event that you've already created the account and wish to later change or update your professional field, as well as add new information or skills, you can do so by clicking on the "Me" icon located on your profile page. Then, click on "View Profile" and select "Edit." From there, you can make the desired changes in the designated section for job-related data.
Also read – How to know if WhatsApp is hacked and how to protect it?
How to apply on Linkedin
To benefit from profit methods on LinkedIn, you need to apply for a job or skill that is in demand through the following steps:
First search for the field of jobs in which you want to work.
Choose a job title.
Choose a company that requires the skills you are sure you can master.
Click on the Apply or Quick Apply icon at the top of the page.
Enter the required information for your application, which you will write in the pop-up screen that appears.
Carefully review the application form before clicking the "Submit" button to ensure that all the information you've entered is complete and accurate.
You can attach your own resume with the form.
Also read – How to use Google Calendar to manage your time effectively?
Frequently asked questions about ways to profit from LinkedIn
How do you make money from LinkedIn?
Profiting from LinkedIn is achievable through various tasks facilitated by the website and its dedicated app. These tasks provide opportunities to earn money online. If you're interested in learning how to profit from LinkedIn, you can discover these methods through our article, where we've explained all the steps in the simplest manner.
What is the LinkedIn application?
LinkedIn is one of the renowned platforms that provides opportunities to secure your dream job by showcasing your educational and professional credentials. It allows you to periodically update your information and connect with companies seeking specific expertise across various professions. This enables you to benefit from profit methods on LinkedIn.
How do I clear the Arabic language in Linkedin?
You can change the language of the LinkedIn website from English to Arabic or any other language by clicking on the "Me" icon at the top of the homepage and then selecting "Profile." From there, you can access your profile and change the language settings accordingly.
What do I put in the headline on Linkedin?
You can succinctly write some details about your profession in the main headline section on LinkedIn. This acts as a gateway for anyone searching for an employee with specific expertise or for those seeking job candidates for their company. By having a clear headline, visitors will get an idea of your specialization, prompting them to explore your complete profile to learn more about your skills and resume that you've uploaded on the platform.