The Best Free Arcade Games for Smartphones
You can now download the best free arcade games for smartphones to relive your childhood memories.
Do you remember your childhood days when you stood in a long line in front of the arcade game machine, holding a coin and your eyes shining with excitement?
If you're missing those enjoyable times, you're not alone. With the advancement of technology, you can now relive those wonderful moments on your smartphone by downloading free arcade games for mobile devices.
In this article on the Dragons Download platform, we will showcase some exciting free arcade games that you can enjoy on your smartphone and how these games can take you on a journey through childhood memories.
Arcade Games for Android and iPhone Smartphones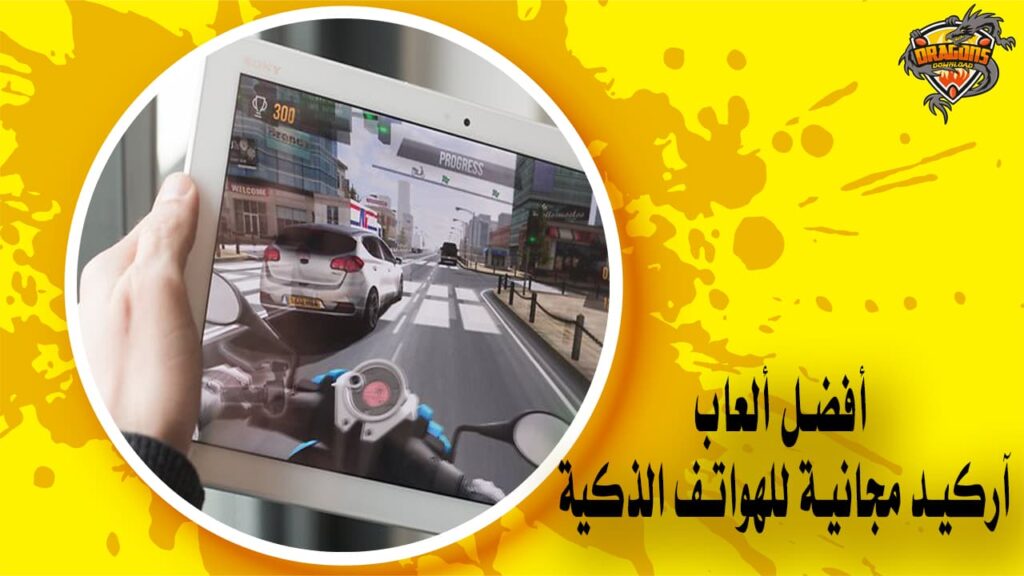 We've selected a collection of free arcade games for smartphones to present to you, offering enjoyable and straightforward experiences for your entertainment.
You won't need high-end smartphones to download these games; they come in small sizes and don't require high graphic specifications.
Each of these games has a size of no more than 200 megabytes, and you can play them offline. You can enjoy the best free arcade games for both Android and iPhone smartphones.
We present to you some of the most popular and best free arcade games for smartphones that you can download. The following games are featured:
Crossy Road game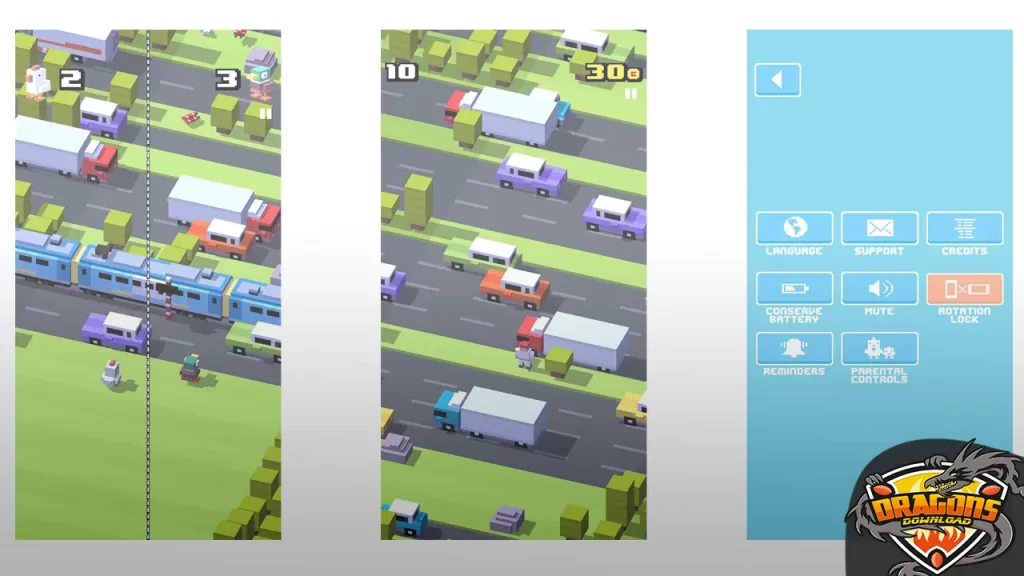 Do you remember the famous Frog Fenzy game that we have already talked about before and provided you with a link to download the original old frog game in one of our articles in the games section.
Now, we introduce to you the enhanced version of the frog game, with simple yet charming graphics. However, this time, the frog has been replaced by an entertaining chicken, and it offers us a wide range of other fun characters.
Crossy Road allows us the opportunity to obtain those characters through free crates, in addition to collecting and purchasing coins without the need to spend real money.
What makes the arcade game 'Crossy Road' even more special is its support for multiplayer gameplay, allowing you to play with a friend by splitting the screen into two halves.
But the surprise doesn't end there; the game also features a power-saving mode, allowing you to play for extended periods without worrying about draining your phone's battery. Just enjoy playing and keep challenging until it's time for breakfast again!
You can download Crossy Road game through the following links:
Also read – a list of the 9 best iPhone games without the net that will not deviate from your choice
Fancade game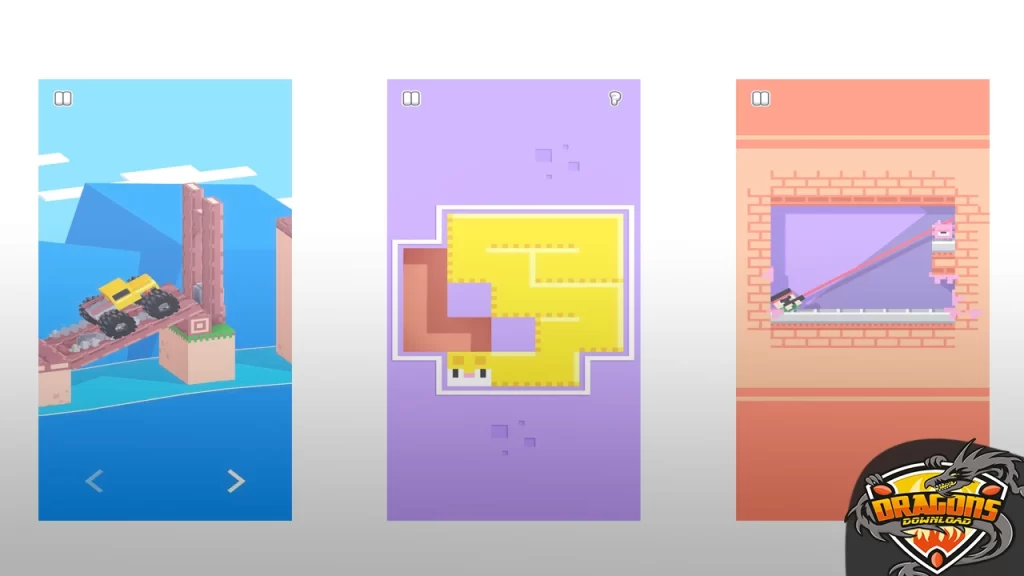 The first game on the list of free arcade games for smartphones is Fancade. This game can be downloaded with just 66 megabytes in size and it features over 100 small games divided into separate worlds, making it a standalone arcade collection.
All the games featured in Fancade are inspired by other famous games, making it an excellent choice if you're looking to save some space on your phone.
This game also allows you to achieve high scores and record them on its servers, creating an exciting competitive atmosphere among players.
You don't need to be connected to the internet to access the game; you can enjoy it anytime and anywhere you want after downloading it from the following links:
You can also learn more about downloading the Minecraft Pocket Edition game
Dumb Ways to Die 2: The Games
The game Dumb Ways to Die is a series consisting of three parts, and the concept of the game is in its name, 'Dumb Ways to Die,' where you'll face simple and random challenges to the extreme.
For example, you may be asked to clean a whale's teeth before time runs out, or else you'll be devoured. Or you need to step away from the metro door to avoid running over an old lady, or even to sing a song snippet at the right time, or else you'll face a snowstorm.
The game features attractive graphics that blend cuteness and gory elements simultaneously. It also provides you with three attempts, and as you progress, the tasks become faster and more challenging.
"Dumb Ways to Die" game offers an infinite number of various tasks, and you must pay close attention to the instructions. The game's creativity lies in how it presents these tasks and its unique gameplay style.
If you get hooked on the game and somehow manage to complete all the tasks, we recommend downloading it through the following links:
Read also – How to download the top 10 old computer games
Gumslinger game
Gumslinger game boasts captivating designs and unforgettable graphics, making it an unparalleled choice for shooting game enthusiasts.
In the midst of the desert, Gumslinger places you in an engaging showdown with your opponent, whether you're dueling man to man or engaging in a "gum to gum" battle. The winner is the one who hits the other with a bullet first, and if your shot is directed towards the head, victory is certainly guaranteed.
The game Gumslinger offers both single-player and online multiplayer modes. To win, you must outperform a group of competitive players, giving it a league or competitive aspect.
In general, this game is characterized by thrilling challenges, and you may need some failed attempts to develop your shooting skills.
You can download Gumslinger, one of the best free arcade games for smartphones, through the following link:
Cookies Must Die game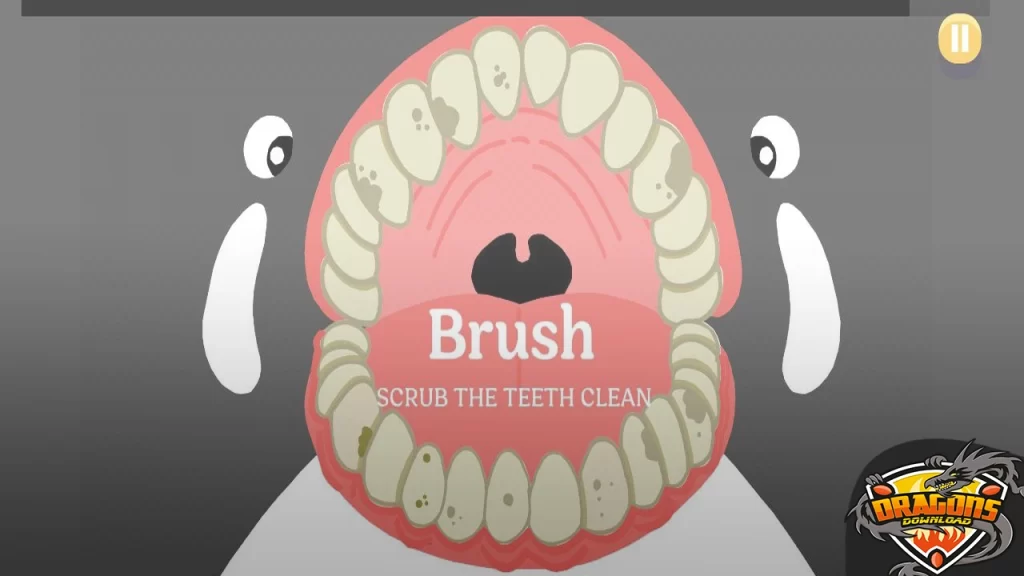 Among the list of free arcade games for smartphones, you can enjoy "Cookies Must Die," which features 2D graphics running at up to 60 frames per second.
In the game "Cookies Must Die," you'll take on the role of Jack, the secret agent appointed by the government to combat the confectionery threat that's engulfing the city as a destructive gang.
Moreover, the game offers an extremely simple control system. Just drag the character Jack across the screen in the direction you want, and the game will automatically fire for you.
The game stands out thanks to its distinctive graphics, and while they may not be our primary focus in this context, they certainly add a positive dimension to the gameplay experience.
Additionally, the gameplay style is based on the famous slow-motion technique from "The Matrix" film, adding depth and excitement to the experience.
One of the standout aspects of the game "Cookies Must Die" is the enjoyable variety of its monsters. You'll find yourself facing all sorts of sweets and beverages in one of the best free arcade games for smartphones.
You can download Cookies Must Die game through the following links:
Read also – The best games similar to PUBG without the Internet, in a small size for weak devices
Alto's Adventure game
In the context of discussing free arcade games for smartphones, we can't forget the exceptional game "Alto's Adventure."
The game "Alto's Adventure" transports you to the experience of snowboarding through the beautiful Alpine hills in the pristine wilderness.
The game developer describes this game as an endless adventure, where you can snowboard for long distances. The game's control scheme is incredibly simple, requiring just a tap on the screen to jump and a long press to perform aerial tricks.
And if you're looking for additional challenges to enhance the fun in free arcade games for smartphones, the game offers you a variety of challenges along with tracking your own high score, which you'll undoubtedly strive to improve.
You can download Alto's Adventure game through the following link:
Read also – The best online games with friends for Android and iPhone
Frequently asked questions about free arcade games for smartphones
Do arcade games constantly change or stay constant?
Arcade games often receive updates and new content to keep the experience exciting and enjoyable.
Can I play free smartphone arcade games with my friends?
Yes, many arcade games support multiplayer and competitive modes with friends.
Are arcade games really free or are there in-app purchases?
Many arcade games are free, but they may offer optional in-app purchases.
Can I play arcade games without an internet connection?
Yes, many arcade games allow you to play without needing an internet connection.